We are back from North Carolina and the wedding now seems like more of a reality, which is both exciting and scary. Scary mostly because it's going to be expensive, even without going overboard on anything. We've realized we're going to have to spend a good amount of money if we want something nice, and we've made peace with that.
Our favorite place for the ceremony is the
Sarah P. Duke Gardens
, which are absolutely beautiful. Here are some pictures we took over the weekend.
This is the ampitheater that we want for the ceremony: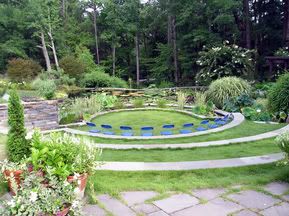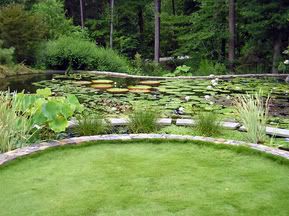 That's a closer look at the lily pond right behind where we would stand for the ceremony. It's really breathtaking and the photos, while good, don't do it justice.
And just because I feel like it, and because it's such a beautiful place, here are some other random shots we took at the Gardens on Saturday.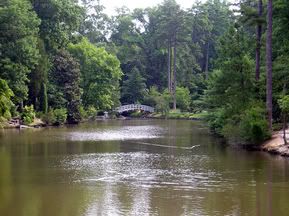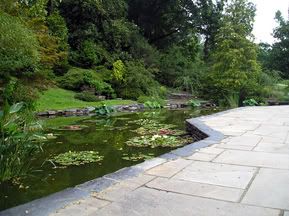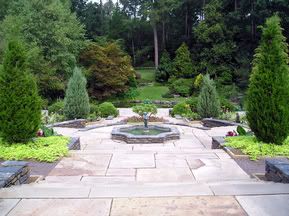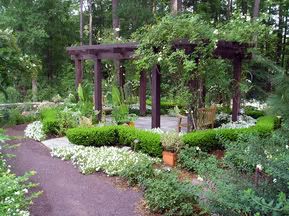 Here is another possible ceremony site: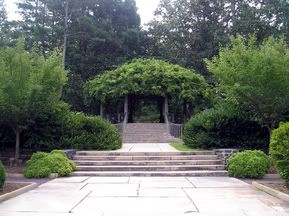 We looked at lots of places over the weekend (10 total) and have narrowed it down to our favorites. We would like a hotel reception (preferably the Hilton) but are still working out the details. The Doris Duke Center at the Gardens also has a nice reception hall: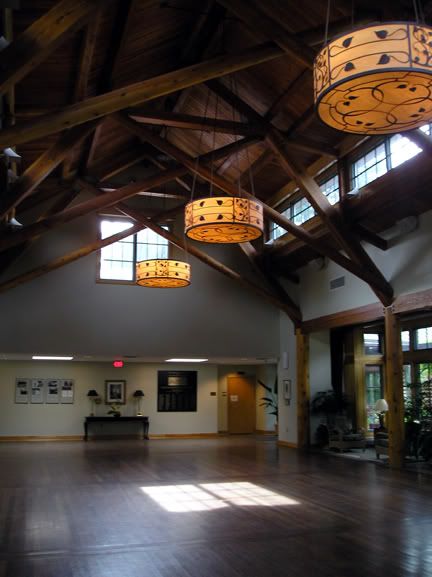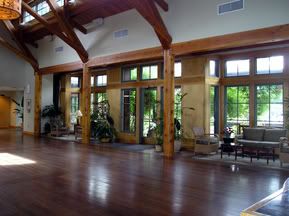 ...but they don't have any nice package deals like the hotels do. We would basically pay for the rental of the hall and then have to take care of everything else on our own (catering, tables/chairs/linens, flowers, etc.). So we are leaning toward the Hilton deal, but nothing is set in stone.
We're also thinking about having everything on a Friday evening instead of Saturday, mainly for a couple of reasons. Well, one reason: money. The food & drink minimums are much lower (or nonexistent) on Fridays and Sundays. Plus, everybody gets married on Saturday and we want to be different and make life difficult for everyone involved.
Other than wedding stuff, I'm going to NYC this weekend to visit Alexis and Phoebe! I've never actually been in the city so this is very exciting for me. I hope to eat a lot of good food, do some great (window) shopping, and maybe see some celebrities. That would make an awesome weekend for me.
Oh yeah, as promised, here is a higher-resolution and better shot of my ring. It really is exactly what I wanted. :)